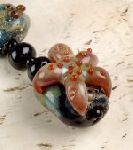 Hand made glass beads and jewellery, wood turnings, print and craft media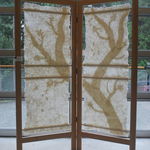 Handmade Felt, Fibre Art - Felt art, Wearable Art scarves and wraps, felted vases, bowls, home décor. My felt work is made entirely by hand. This image shows "Arbutus", a room screen with Pender Island Cotswold sheep locks and Merino wool 'tree'. $975.00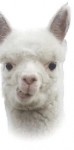 Gulf Islands Spinning Mill Co-op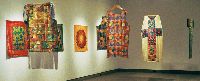 Fibre Art and Mixed media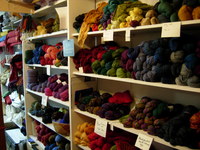 Hand dyed yarns and handwoven textiles in rich, bold, beautiful colours...positively West Coast!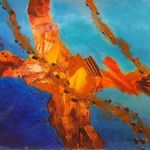 Studio of Diane Mortensen, handweaver, painter, encaustic artist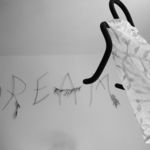 Hand dyed, hand felted wearable/useable art (clothing, handbags, jackets, tea cozies etc.)

SAORI Salt Spring Weaving Studio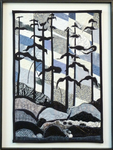 Dreamscapes Studio, Donna-Fay Digance, Saturna Island
Fibre Art,original hangings, silk scarves, silk paintings, framed mixed media fabric images, commissions

Creating wearable and decorative silk and felted textiles in a classic, yet contemporary fashion is at the heart of Ulrieke's Art You Wear.