Frühstückpensionen – "Bed and Breakfast" Der Charme und individuelle "Touch" einer Frühstückspension macht die so genannten "Bed and Breakfasts" zu einer beliebten Alternative für viele Reisende und Besucher, die etwas anderes suchen als ein traditionelles Hotel oder Motel. B&Bs befinden sich meist in kleineren, gemütlichen privaten Anwesen. Die freundlichen Besitzer lernen gerne Menschen kennen und begegnen ihren Gästen mit Offenheit, Hilfsbereitschaft und guten Tipps zur Umgebung. Die meisten Unterkünfte haben einen separaten Eingang und zum Teil einen Gartenbereich. B&Bs gibt es fast überall: der Besucher findet deshalb eine grosse Auswahl and Frühstückspensionen, ob nahe dem Stadtzentrum, in Vororten oder abgelegenen, ländlichen Regionen. Da alle B&Bs klaren Richtlinien unterliegen und offiziell zugelassen sein müssen, ist der Qualitätsstandard hoch. Gastgeber bieten den bestmöglichen Service, saubere und angenehme Zimmer oder Suiten, sowie ein ausgezeichnetes Frühstück mit zum Teil selbst gemachten Zutaten. Viele Gäste kommen Jahr für Jahr wieder – und ein besseres Kompliment an die Gastgeber kann es nicht geben.

Gesamtanzahl Einträge: 5 Showing: 1-5
Seite:

[1]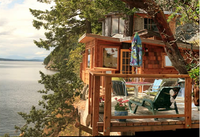 Der ideale Platz um zur Ruhe zu kommen!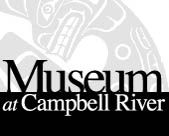 The Museum at Campbell River is the largest regional museum on Vancouver Island.

Neoma Sampson, Telegraph Creek
................................................................................................................

Willkommen in Ihrer Meeressuite mit privatem Strand.

Umgeben von 43 Hektar Wald

Seite:

[1]