Wolfgang Zilker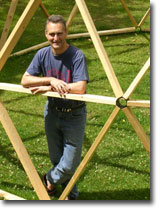 Co-founder and co-owner Wolfgang Zilker is the techie who maintains the state-of-the-art system that powers GoBC, and keeps GoBC front and centre in online search engines. Wolfgang has more than 30 years experience in IT and specializes in internet and intranet database applications. Prior to moving to Canada, Wolfgang owned an IT company in Germany for 15 years. In 1999, Wolfgang founded VSIP Consulting Inc. and created the powerful content management and e-commerce system which now powers GoBC, and many of VSIP's customers' websites.
Given half a chance, Wolfgang escapes to his remote cabin in the Chilcotin - proof that he can live without internet access.
www.vsip.ca
Daniela Herold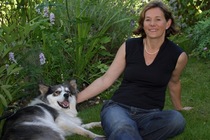 Daniela's career spans 20 years in journalism and editing. She's been writing for GOBC ever since she moved to Canada in 2004. A native of Germany, she holds a Master's Degree in English. After further education (Volontariat), she became a newspaper editor for a German daily.
Daniela held senior positions in the Communications Sector for Swiss Re in Zurich as well as Day in London. As the founder of the agency Herold & Heley, she and her partner have been advising clients on communication matters for many years.
The German author speaks four languages, is a passionate traveler and a photographer. She loves the outdoors, particularly hiking on Vancouver Island or snow shoeing up Mt. Washington and exploring the beautiful wilderness that British Columbia has to offer.
www.danielaherold.com