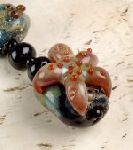 Hand made glass beads and jewellery, wood turnings, print and craft media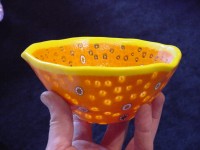 Mayne Island Glassblowing Studio/Gallery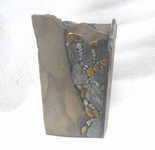 Artist offers Unique Functional Art Vases in Natural Stone and Semi-Precious Gemstones. His website offers online sale of vases as well as training and license options for his innovative methods and designs.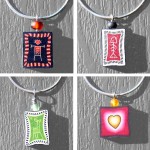 Jewelry and Crafts - polymer clay and other mediums. Available on Mayne Island BC and at the Granville Island Public Market in Vancouver BC. See www.gidva.org/artifact for details.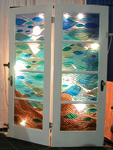 Fused, leaded stained and etched glass for your home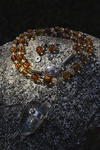 Silversmith and glass bead artist: jewellery designs not to be worn by the faint of heart!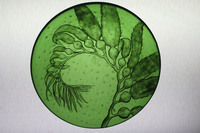 Fused and painted glass art for domestic or architectural uses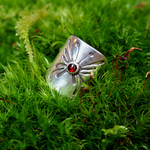 Hayden Harvey, Gabriola Island
Sterling silver & fused glass Jewelry & art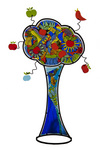 tammy hudgeon glassworks, tammy hudgeon, Gabriola Island
Colourful, original, award winning fused glass art for garden and home.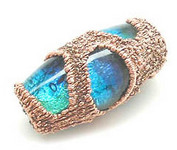 Salish Sea Beads, Linda James, Fulford Harbour
Artisan Glass Beads & Jewelry