Gesamtanzahl Einträge: 9 Showing: 1-9
Seite:

[1]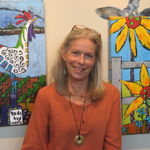 Working "outside the box", Kena creates bright, colourful whimsical themed mixed media 'wallart' with canvas, acrylic & metal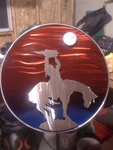 I am an Aboriginal metal artist based in Penticton, BC. I am from the Okanagan Nation and a member of the Penticton Indian Band. I began my art career as a tattoo artist and after 17 years, turned my hobby of metal artistry into a full time endeavor. M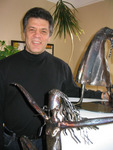 Lawrence creates bold, lively figurative metal sculptures for your home, office or garden.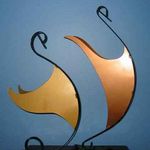 Metal art and scupltures and much more! Check it out!!!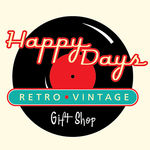 Vintage, retro, collectibles - step back in time at Happy Days Gift Shop just off Hwy 97 at Gallagher Lake, BC.

Geert Maas Sculpture Gardens and Gallery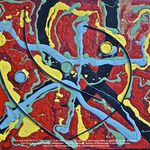 Visual Fine Arts / InterMedia/Video Production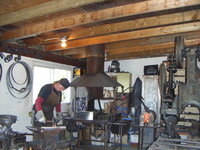 Custom decorative ironwork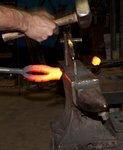 Artsmithing at its Finest