Gesamtanzahl Einträge: 5 Showing: 1-5
Seite:

[1]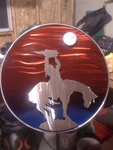 I am an Aboriginal metal artist based in Penticton, BC. I am from the Okanagan Nation and a member of the Penticton Indian Band. I began my art career as a tattoo artist and after 17 years, turned my hobby of metal artistry into a full time endeavor. M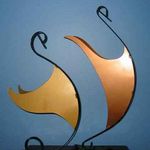 Metal art and scupltures and much more! Check it out!!!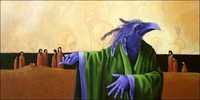 Ron Stacy malt die Magie der Westküste in Öl und Acryl. Er findet seine Inspiration in den überlieferten wettergegerbten Artefakten und den mythologischen Figuren, die die Regenwälder einst bewohnten.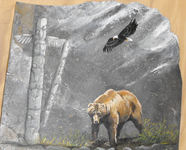 Marqui Thorsteinson, Oliver
Watercolours, Acrylics and Oils. Also carving, burning and beading on gourds. Slate preferred support for acrylics. Classes and workshops offered. Commissions welcome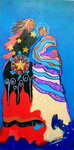 Lee Claremont, Kelowna
First Nations Contemporary Artist