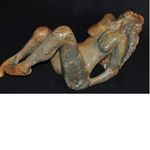 Rock Sculptor, Michelle McCutchon, carves rocks mostly in figurative form. She sculpts marble, jade, alabaster, granite, soapstone, pyrophyllite etc. Please email for inquires on sales sculptormichelle@live.ca or check out website at rocksculptor.org

MASKS BY FRANCESCA PROFILI Hand painted , mask-shaped sculpture and art prints on canvas.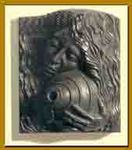 fine art sculpture, architectural and water features


Unconventional Contrivances & Machina Arcana for Home and Office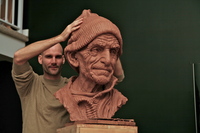 Figurative Works by Vancouver Sculptor James Stewart


Artist / Designer Kim Hunter / Indigo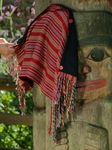 Canadian Metis Sash Fashions and Artworks by Mark MiLan

Custom Woodcarving services by MK carving / Artist Mori Kono / ..... Hand carved door, soft and hard wood carving, mantel piece and home decor etc.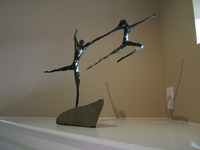 Maleko Jodon, Visual Artist specializing in Sculpture, Author