Gesamtanzahl Einträge: 3 Showing: 1-3
Seite:

[1]

The Vancouver International Bhangra Celebration Society (VIBC) is a not-for-profit organization dedicated to elevating and promoting the Indian dance form of Bhangra.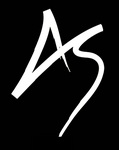 Amanda Shatzko is a multi-disciplinary visual and performing artist who loves to inspire and entertain others through the arts. She offers fresh innovative ideas to the world of performance and painting.

Mooshum's Little metis Jiggers, Robert Kelly, Vancouver Downtown
Aboriginal childrens dance group