Gesamtanzahl Einträge: 4 Showing: 1-4
Seite:

[1]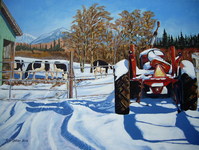 RON UNRUH GALLERY - Original paintings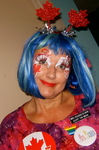 Fine Art/Children's Entertainment Bold, colorful paintings in acrylic of local and foreign landscapes, florals and more. Balloonia and Mrs. Picasso are offering elaborate professional face painting and balloon artistry.


I paint abstract acrylics in a variety of sizes that capture the rhythm and essence of our natural world. My works are often textural and always boldly colorful.

This life-long BC artist specializes in drawings and paintings of the region's animals and birds in coloured pencil and handpainted silk.