Gesamtanzahl Einträge: 3 Showing: 1-3
Seite:

[1]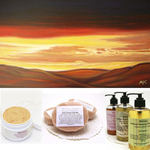 Marion Carrier Fine Art Gallery and Merica Natural Beauty Products Marion creates fine art oil paintings, photographs and natural, chemical free skin care products for display in her gallery. She also offers soap making classes, wooden soap molds and soa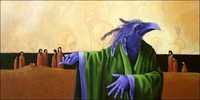 Ron Stacy malt die Magie der Westküste in Öl und Acryl. Er findet seine Inspiration in den überlieferten wettergegerbten Artefakten und den mythologischen Figuren, die die Regenwälder einst bewohnten.