Künstler in Cowichan Valley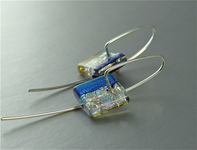 Fine, exacting dichroic glass jewelry created with an eye for colour and pattern with particular emphasis on high quality and enduring craftsmanship.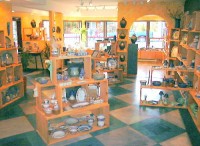 Fantastic pottery AND MORE - soap, paintings, polymer clay, hand-bound books...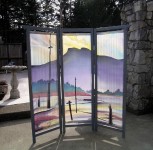 Textile Artist--Custom designed apparel, artworks(hangings, banners, pillows, scarves, fashion yardage, quilting yardage and patterns) and Silkpainting Workshops(studio based or your location). Rosome,gutta-resist, natural dyes,shibori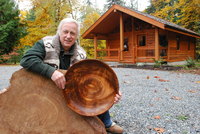 Functional and artistic woodturning by Ken Broadland

Art Dolls

Raven and skull wood carving$3,000.00 wood carving. Winner of three awards at 2001 Richmond carving show and runner up fog best of show.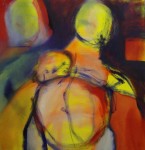 Melanie Circle Studio, Duncan
Melanie Circle is a painter, printmaker and expressive arts guide. She offers workshops in mandala explorations and opens her studio upon request.

Acrylic and oil paintings of Seascapes, florals, scenic, people, animals, and birds. Bev was born and raised in the Cowichan Valley, and finds inspiration in the beauty of our islands lush forest and the spectacular ocean and beaches that surround it.

Stone and Bronze Sculpture by Daniel Cline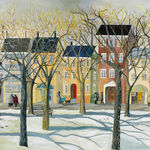 Laurel creates her images from her memory and imagination. Her paintings have a storytelling quality and are joyful in nature depicting whimsical scenes of life.


Dragonfly Dreaming Natural Care for Body & Spirit, Beth Lischeron, Cobble Hill
Dragonfly Dreaming Natural Care for Body & Spirit Dragonfly Dreaming is a leading pioneer in the organic body care world since inception in 1996. We wildcraft, distill, develop and manufacture an extensive line of healing products.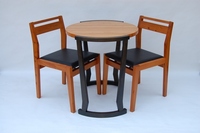 Contemporary Custom Furniture We design and build custom furniture, lighting and many other unique items from our live/work property, located just five minutes northwest of Duncan.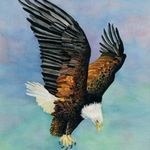 Wildlife Art in Water Colour & Acrylics. Donna always starts her paintings from the eyes then works to illustrate the full image.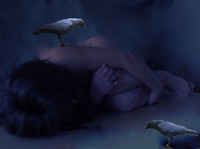 www.brusatore.com, Leanne Brusatore, Duncan
Original Fine Art Paintings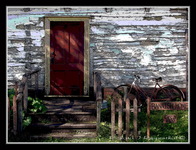 Fine Art Photography - Landscapes, Railroad, Nautical, Automobiles and various other themes

Jewelery Artist, Karen is a new resident of Cobble Hill, has always enjoyed creating and customizing the world around her. For many years she was a textile artist and a number of needlework techniques are employed in her creations.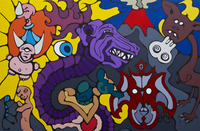 Jacob Hokanson, Cobble Hill
Dynamic work involving bold acrylics on vast canvases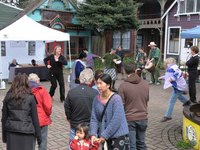 Junction Artists' Market, Cowichan Bay
Junction Artists Market - artists display their one of a kind creations in a carnival like atmosphere every Sunday at Whippletree Junction 11AM - 5PM

Nancy Wilson, Cowichan Valley
Painting

Darlene Gait, Shawnigan Lake
Paintings and Poetry by First Nation's artist Darlene Gait. She is recognized internationally, her art is exhibited and held in private and public collections and her limited edition Giclees and prints are sold in galleries worldwide.

Seite:

[
1
] [
2
] [
3
]
[4]