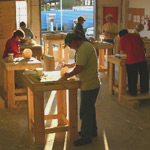 Oliver Harwood is an experienced stone sculptor with a large studio open for visits. Weekend stone carving workshops are also offered throughout the year.
Please check www.studiostone.ca for workshop listings and information. A section of the studio is set up as a gallery with many finished stone sculptures ranging in style and size.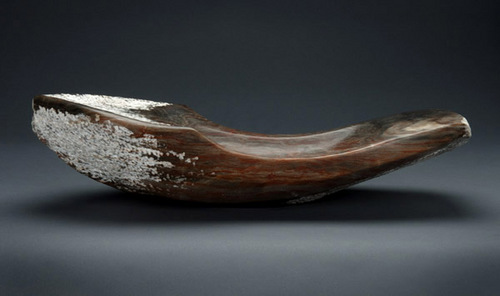 As an artist I aim to offer creations that hold both meaning and beauty. I move through series of pieces trying to understand and express something, often driven to repeat a symbol or metaphor until it has been worked through.
My current work involves boat forms and pyramids referring to society and history... but already I am investigating something new.