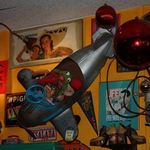 Breakfast at Sophie's Cosmic Cafe - always a winner! Went there again last week and it was amazing - as to be expected! The funky place has stories to tell, interesting customers, is a Kitsilano landmark by now (since 1988), and the food is fabulous and surely not to be missed. Whether you ...
Posted by: Sibylle Zilker Donnerstag Jan 16, 2014 20:46
Categories: Food & Drink, Kids & Family | Tags: breakfast, restaurant, Vancouver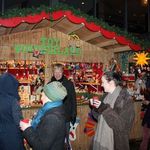 It was my first time experiencing the Vancouver Christmas Market and I was really impressed. Definitely brought back memories of Christmas Markets in Germany and considering that it's only been around since 2010 the organizers have done a really good job. Most of the wooden huts were selling ...
Posted by: Sibylle Zilker Donnerstag Dez 12, 2013 20:09
Categories: Events & Festivals, Food & Drink, Kids & Family | Tags: ethnic food,, music, Vancouver