Hiking Metchosin and East Sooke with "Trek and Treats"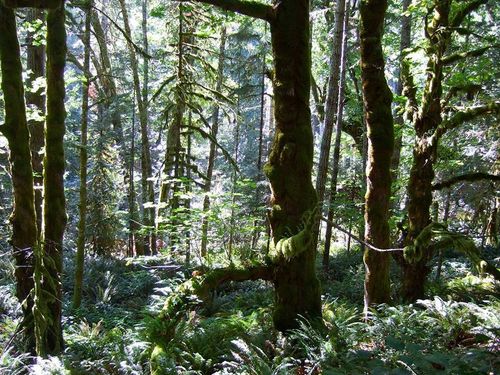 Had a fabulous hike on Thursday with Marion from "
Trek and Treats
".
The
Galloping Goose
is always amazing, even in November. We hiked through ancient rain forest, watched an otter diving, splashing, and hunting for salmon in Veitch Creek and even found mushrooms along the path. In this case a big lobster mushroom, some amethyst laccarias and one of the "elusive" chanterelles. I know there are tons up Island but here in the south they are hard to find. Perfect for dinner after a fabulous day out.
Can start to imagine what an organized hiking/cycling/kayaking/horse riding tour by Marion would look like. She has all the insider knowledge of the area to find hidden ocean side
restaurants
, gluten free bakeries, cozy
B&Bs
with stunning views, where to stop for coffee or a beer, or a wine tasting at a local winery, and she will put your individual tour together – everything from 2 days to 10 days, from
Sidney
to
Sooke
.
Posted by: Sibylle Zilker Freitag Nov 08, 2013 15:19
Categories: Adventure, Wildlife & Nature | Tags: East Sooke, hiking, Metchosin, mushrooms, otter, rain forest, salmon, trails, victoria, westcoast