Gesamtanzahl Einträge: 3 Showing: 1-3
Seite:

[1]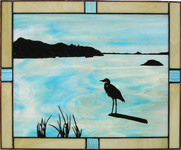 Stained Glass Artist specializing in Metal Overlay


Artist,Brian Scott first came to Comox Valley in 1961 as a teenager thought he'd died and gone to heaven! Returned 1980 bought studio in Cumberland, published first book and art career took off. People love paintings also the stories!