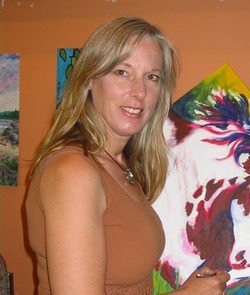 Vivian Harder - Thunderfoot Studio

Vivian lives on a farm in rural Langley. The joy she feels while taking care of her sheep, horses, cats and dogs is so clearly reflected in her work, and she readily admits, has helped guide her career as an artist.

Vivian is also a certified overnight trail guide and a member of the Backcountry Horsemen of BC. This has allowed her access to the natural wonders of the remote, pristine wilderness areas of BC. Her ability to view so much of the landscape from the back of a horse has made a profound impression on her life.

It is her ability to bring the emotion of her heart to her art that has made Vivian one of the significant emerging natural artists in Canada today.

Vivian loves her art and has great fun creating it. She sees it as a vocation rather than work, it is her passion in life and her ultimate joy is in sharing it. This she does most effectively on canvas.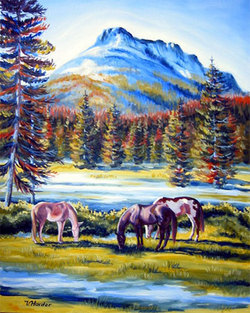 BC Landscapes

I am lucky to live in such natural beauty. I often go into the backcountry with my horses to enjoy the wilderness. My BC series of paintings give me the opportunity to share the magnificent scenery and animals that live here in BC.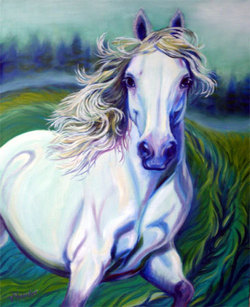 Equestrian paintings

My love of horses shows in my equine paintings. There is nothing like the sight, feel or smell of a horse. I think I have captured the power, grace and beauty of the horse in each of my paintings. Some are in my trademark "style" some are photo-realistic. I have enjoyed painting every one.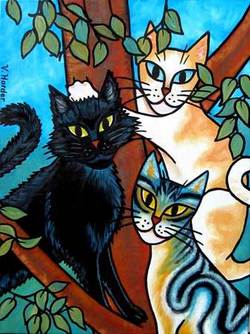 Funky Cats

When I really want to have fun, I paint Funky Cats. Each cats has e unique personality, some are charming, some are naughty. They are all done iin bright, bold colors and a graphic style. I can't wait to paint more of these special cats.