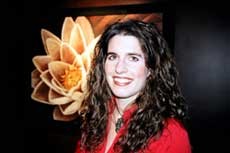 Bev was born in Vancouver, British Columbia, Canada.
Through the benefit of travel, and amazing surroundings, Bev has explored fine arts for many years. She has had opportunities to teach, and experience a variety of workshops and formal University Fine Arts training. A student of life, and nature, the lower-mainland's amazing beauty exemplified through each pronounced seasonal change, has provided limitless inspirations for Bev.
Currently Bev is at work in her Studio in Abbotsford, specializing in custom contemporary art and private commissions for residential and commercial interiors. She enjoys collaborating with individuals, interior designers, architectural firms, Universities and businesses to create or enhance the aesthetic and functional charisma of a given space. Bev's paintings are collected corporately and privately in Canada, the United States, England and New Zealand.
Bev's most recent artworks she describes as, "infused with texture, a glimpse of the known, composed in the imagination, and given new breath on canvas. "The paintings subtle depth and texture is achieved through many layers of washes, brushstrokes, mixed media, seductive colours and glazes. The result is a unique depth and nuance that is difficult to photograph and intriguing to experience in person.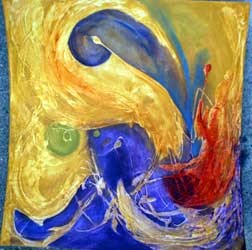 "Beyond"

Mixed media on concave canvas 24" x 24"

Email for pricing