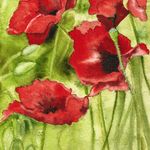 Maggie Warkentin Visual Artist Water colour, cut paper, acrylic, mixed media on paper and glass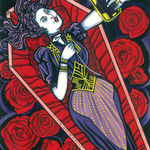 April Caverhill's bold and colourful illustrations, paintings and prints are published and exhibited internationally. Stay up-to-date on her shows and events by visiting aprilcaverhill.wordpress.com.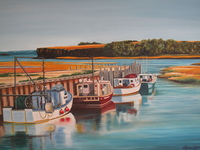 Catherine Gerus, Metchosin
Oil/Acrylic Painter on the Stinking Fish Studio Tour.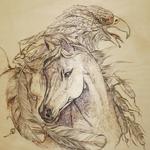 The Way of The Medicine Horse, Central Saanich
Medicine Horse Healing ~ Equine Facilitated Wholeness Gentle energy sessions with the herd of five Medicine Horses. We are also 'home' to eagles, ravens among many others.