Gesamtanzahl Einträge: 2 Showing: 1-2
Seite:

[1]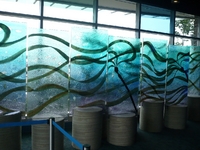 "Silastial Glas" ist der Name einer Kunstform, die Rick Silas in den letzten zwei Jahrzehnten selbst entwickelt hat. Nach einem fünfjährigen Kunststudium unzufrieden mit den Möglichkeiten traditioneller Techniken hat er selbst eine entwickelt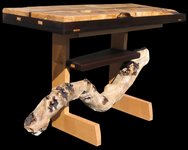 West Coast Wood Designs, Don Bastian, Sidney
Experience the WoW factor. Come visit on of Vancouver Islands most interesting venues. The largest wood gallery on the island, featuring 50 local artists.