Join us at Muse Winery and enjoy the ambiance of vineyard dining al fresco summer afternoons Thursday to Sunday from 11 to 5 pm. Watch the bald eagles with their young in a nearby nest while you sample Muse Wines. The Tasting Room and Gift shop is open Friday to Sunday 12-5 pm in the Spring and Summer hours extend Tuesday to Sunday 11-5 pm.

Keep up to date with what's happening at Muse on our Events page on our website.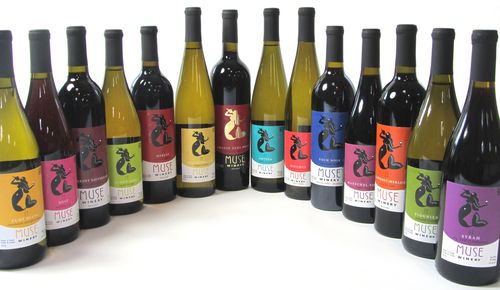 Spend summer afternoons enjoying the ambiance of the vineyard. Muse Winery has a beautiful selection of both whites and reds and we're sure you'll find many that please your palate.
Muse has Events on the go from Spring to Christmas, so keep up to date by signing up to our MuseNews on our website, or check our Events page. We feature artists, musical events and we have our Bacchus Room that is available for your private events.