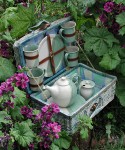 Functional and Artistic Pottery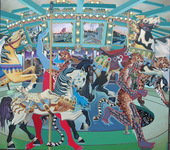 Ian Garrioch BFA MFA: Ian served on the Visual Arts Faculty of the University of Vancouver Island for 27 years. Now retired, he continues to explore visual imagery via acrylic painting and mixed media drawing as well as producing funky clocks.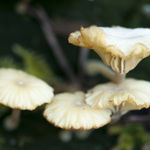 Dorothy Morrison Photography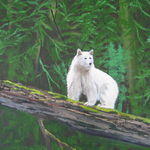 Scenics and animals of the west coast and Vancouver Island in oils


Chrissandra is recognized for her colourful and textured paintings, mostly based on musical instruments, fruit and flowers.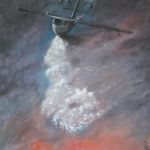 WestCoast Artist water bomber - the angel above symbolizes protection of the pilot and the firefighters below. This picture is 47 1/2 inches by 27 inches and is acrylic on canvas no frame. The price is $750 or obo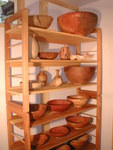 Wood Turning All local Vancouver Island wood used for turned bowls, vases, closed forms and bird houses.


Nature-inspired abstract acrylics capture your eye through interesting textures and vivid colours. View her work at the TOSH10 Gallery in The Old School House in Qualicum Beach.


Oil and encaustic paintings, portraits, animals, landscapes, deep space images. Also mixed-media, watercolors, charcoal drawings.


The Gallery contains multiple oil and water colour paintings on various subjects. The Gallery also displays paintings by other artists.


Lovely gallery with a stunning view of the Englishman River Valley. Watercolors and encaustics. Additional gift items, including cards and quilting.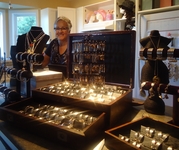 Willow Shack Studio, Ellen Atkinson, Nanoose Bay
The upcycle studio, Willow Shack Studio #3 Willow Shack Studio is located on beautiful Vancouver Island in the tranquil community of Nanoose Bay.