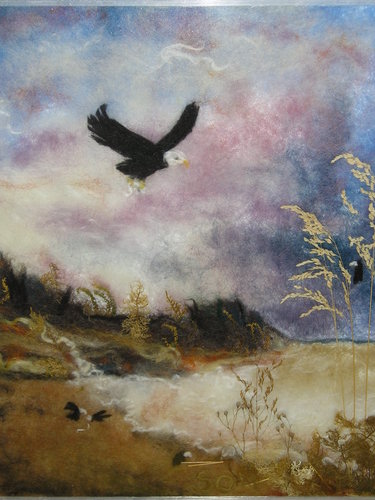 In Schweden geboren, wuchs Solvig Olsson in Vilhelmina - in Lappland im Norden Schweden's auf. Solvig arbeitet mit verschiedensten Medien, unter anderem in Öl, Acryl, Batik, indische Tinte und Wolle.
Diese Arbeiten sind aus Schafwolle, mit natürlichen Planzenfarben gefärbt und mit Akzenten aus getrocknetem Moss und Gräsern versehen.

"Oh Great Spirit"

nach einem Gebet von
Chief Yellow Lark, einem
spirituellen Führer der
Lakota Sioux (1887).

Im Gedächtnis an all die Frauen,
die als vermisst gelten und entlang
dem Yellowhead Higheay, dem Highway der
Tränen verschwunden sind.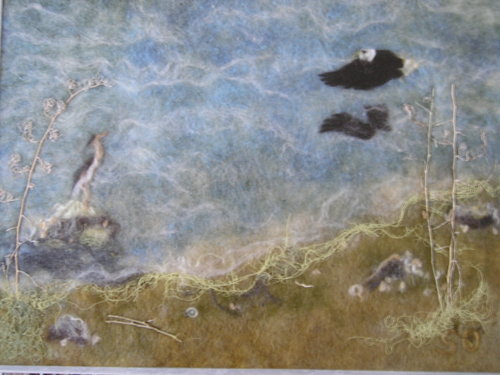 "Sharing Natures Food Supply"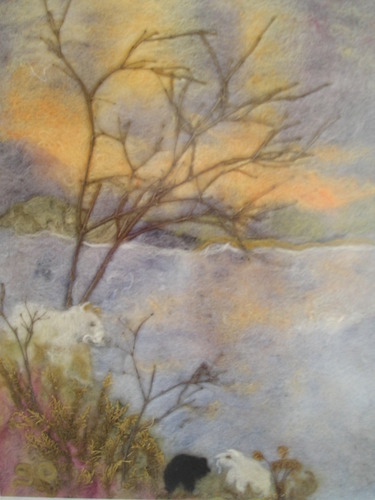 "Spirit Bear
Teaching her children the Art of Sharing"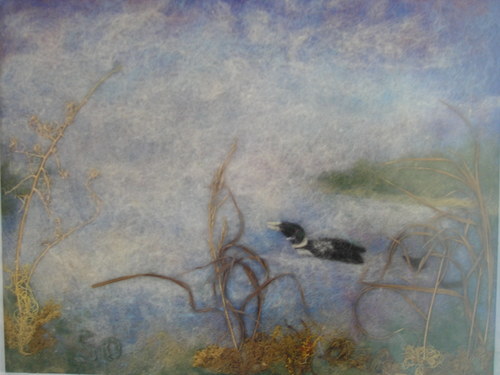 "Showing her children where the food is"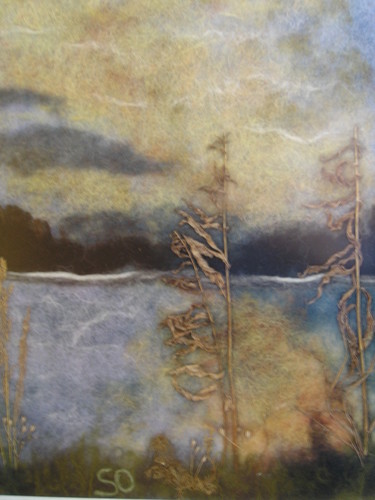 "Awakening to New Hope"