Gesamtanzahl Einträge: 3 Showing: 1-3
Seite:

[1]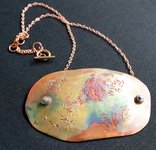 Welcome to my studio for making jewelry using metal clay, argentuim silver, and copper sheet as well as knitted and braided coloured wire for necklaces and bracelets. I also create patinas by torch painting. Metal Clay Workshop Oct. 20,21 see website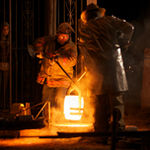 A fine art gallery and sculpture garden featuring the works of Jock Hildebrand and other BC / West Coast artists. We also offer complete framing services.