Gesamtanzahl Einträge: 7 Showing: 1-7
Seite:

[1]

Artzi Stuff jewelry + gifts + original art Visit this delightful shop in a 124 year old building featuring the work of 65+ BC artists. Find metal, turned wood and glass art, funky pottery, paintings, jewelry, hand printed silk scarves and T-shirts, hats,

Barton & Leier Gallery and Shop A wonderfully colourful and funky shop featuring the art of Nixie Barton and Grant Leier plus other local artists and gift ware.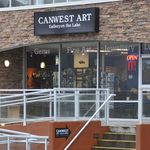 100% Canadian Fine Art, Unique Gifts, Tasty Confections, Gems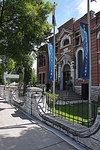 Gallery 2 Grand Forks Art Gallery

New Artisan Jewellery & Designer Consignment Clothing


Canada's Only Booktown in Sidney by the Sea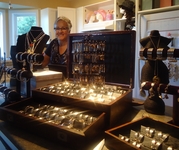 Willow Shack Studio, Ellen Atkinson, Nanoose Bay
The upcycle studio, Willow Shack Studio #3 Willow Shack Studio is located on beautiful Vancouver Island in the tranquil community of Nanoose Bay.

Seite:

[1]