Welcome to our Künstler Reiseführer für Informationen über Künstler in Vancouver.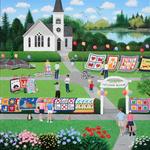 WILFRIDO LIMVALENCIA, Richmond, B.C. (to see close-up details of my artwork, please go to 'general information' and click the link to my website) Thank you for looking!
Tony Durke Arts
New Westminster, V3M 0C4, 1810, 14 Begbie Street
Ph. 778 926 4831
mixed media artist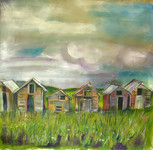 Conceptual Contemporary Art
Amanda Shatzko is a multi-disciplinary visual and performing artist who loves to inspire and entertain others through the arts. Customs paintings, innovative performances, art and dance lessons
Surrey, V3T4C8, 10759 City Parkway
Ph. 888-742-8956 oder 778-888-7369
Original Art by Melina Neufeld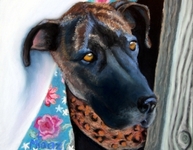 Fine Artist/illustrator/writer. Art work topics include pet Portraits, Nudes, Flowers, Landscapes, etc. The mediums used are oil paint, soft pastel, collage, and other multi-media. Pet portrait commissions are accepted through email using jpeg images. Con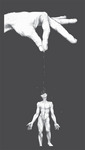 the Artwork of erin sage sharp
Vancouver, V5L 5C9, 607, 1701 Powell St.
Ph. 778.330.4446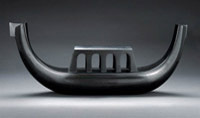 Stone Sculpture
Vancouver, V6A3T8, 1760 Vernon Dr.
Ph. 778-229-3904
Sculptural/Architectural Pottery by Derek Moore
Visual Artist
Coquitlam, V3E 2C7, Redonda Drive
Ph. 604-831-3050
Acrylic landscape originals, giclee prints of large single flowers.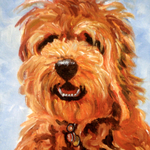 Paintings by Daniel Grant
Delta, V4k1R9, 4753 River Road West
Ph. 0000000000
Watercolour Painter
Coquitlam, V3B5C5, 3163 Dunkirk Ave
Ph. 7788348307
Pet Portraits
Drawings and Paintings
Burnaby , v5c 5z4, #801-4353 Halifax street
Ph. 604 773 2767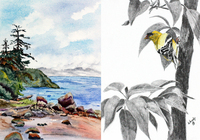 Bringing Nature to life - Graphite - Watercolour - Artist: Animals, birds and nature are the focus of Wendy Mould's watercolours and lifelike drawings. Wendy welcomes visitors by appointment to her home studio, Art by Wendy, in Surrey, BC
Surrey, V3R0E6, 9349 152 A St
Ph. 604-583-4538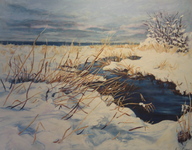 Acrylic fine arts painter of colorful, expressive works. Landscape, figurative and floral paintings on canvas by a classically trained artist.Work shows a love of paint, brushwork and the play of light and colour.
Richmond, V7C 1W6, 8751 Fairdell Place
Ph. 604-277-9886
Unconventional Contrivances & Machina Arcana for Home and Office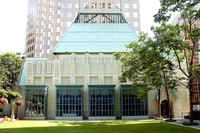 Vancouver's downtown centre for Aboriginal arts, culture, and learning
Vancouver, V6C 2G3, 639 Hornby Strteet
Ph. 604-682-3455