Welcome to our Künstler Reiseführer für Informationen über Künstler in Vancouver.
Murals, paintings and other commissions
Original pen works
Vancouver, V5R 2J9, Rupert Street (Collingwood)
Ph. 604-568-6552
CARMEN LARSEN - ARTIST
Vancouver, V5T 1P4, GAM GALLERY & STUDIOS, 110 EAST HASTINGS
Ph. 778.919.8339
Annual Women's Winter Arts & Crafts Faire
Vancouver, V5L 5G2, PO box 21510, 1424 Commercial Dr
Ph. 604-253-7189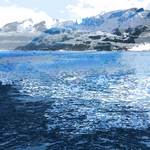 Kunstdrucke der Westküste von BC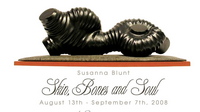 Gallery and gift shops
North Vancouver, V7G 1L2, 4360 Gallant Ave.
Ph. 604-924-1378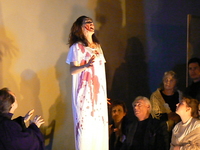 Live Opera in Vancouver!
Vancouver, BC, V5V 1A6, 215 E17th Ave, Cambrian Hall
Ph. 604-646-0406
Neto Leather French Laundry Design House
Vancouver, V6A 2A7, 1090, East Georgia
Ph. 604 875 8474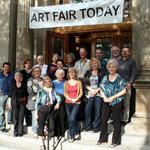 MID MAIN ART FAIR
Vancouver, V5T 3G7, HERITAGE HALL, 3102 Main Street
Ph. (604) 738-9947
Contemporary landscape paintings of Vancouver, British Columbia and vicinity
Vancouver, V6K 1H2, 2733 West 1st Avenue
Ph. (604) 738-9947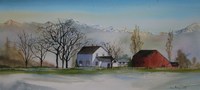 Kim Marie Scott
Delta, V4K 3N2, 4850 34B Avenue
Ph. 604-946-7175
Functional Usable Art Furniture makes a striking impact in your home!
Fibre Art Studio
Vancouver, V6T 1H6, 1610 Johnston Street
Ph. 604-688-3047
Bev Ellis, painter, sculptor, mixed media, and more: Descover the passion of this versatile artist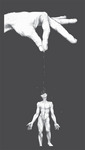 the Artwork of erin sage sharp
Vancouver, V5L 5C9, 607, 1701 Powell St.
Ph. 778.330.4446
MASKS BY FRANCESCA PROFILI Unique and original hand painted, illustrated sculptures in the shape of masks. Also limited edition giclee prints on canvas.
Cherry Blossoms, Acylic on Canvas, 36' x 48'
Amanda Shatzko is a multi-disciplinary visual and performing artist who loves to inspire and entertain others through the arts. Customs paintings, innovative performances, art and dance lessons
Surrey, V3T4C8, 10759 City Parkway
Ph. 888-742-8956 oder 778-888-7369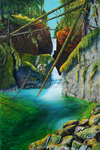 Join Louise Swan, a Canadian Westcoast artist as she builds on her love of capturing nature in all its splendor! Louise's paintings explode on the canvas in glorious, colourful landscapes, seascapes, still life and florals.
Langley, V1M 2Y2, Suite 334 - 505 8840 201 Street
Ph. 604-761-1810

Dynamic group of artists in the Vancouver community
Vancouver, V6R 1Y3, 3311 W 8 th Avenue
Ph. 604-644-5189