Welcome to our Glas Kunst Reiseführer für Informationen über Glas Kunst in Vancouver.
Custom Glass Etching
One of a Kind Mosaic Stained Glass
North Vancouver, V7L 1C4, #302 - 106 West 1st Street
Ph. 604-971-3030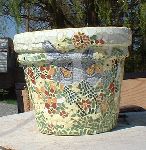 Mosaic Art for the Home and Garden
Cloverdale, *** ***, **** ** ****
Ph. *** *** ****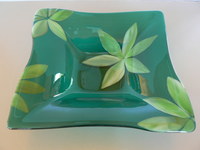 Fused Glass Artist & Teacher in Abbotsford, offers classes for those 12 to 80 years of age, plus studio space to work in.
Abbotsford, V4X 2N4, 30273 Canary Court
Ph. 604-615-6902
Aboriginal Creeations, Nancy A. Luis, Vancouver
Aboriginal Artist
Vancouver, V5H 1S7, 3132 East 28th Ave
Ph. 778 888 2797
Robin Lowe Mosaic, Robin Lowe, Vancouver
Stained glass mosaic art pieces for the home.
Burnaby, V5B 1C8, Harbour View
Ph. 604-619-7557