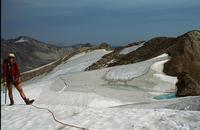 Writer and naturalist, K.Linda Kivi is the author of five books, two of which explore the natural wonders of the Kootenay region.
Nelson, V1L 6X4, 1-4925 Marello Rd.
Ph. 250-354-7939
Science Fiction & Fantasy Author
Naramata, V0H1N0, RR 1, Site 1A, C6
Ph. 250 496-5763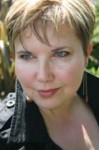 Award Winning Novelist--author of MADAME ZEE (HarperCollins, 2006) and BURNING GROUND (HarperCollins, 2000) Photo courtesy of Derek Lundy
Lynne Bowen hard at work researching her new book in Italy
Painter/Poet Ann McLean works in watercolour, acrylic and pastel. She explores different mediums and a variety of subjects. Her work presents a spectrum of diversity and colour, with paintings ranging in size from miniatures to large vibrant acrylics.
Quathiaski Cove, V0P 1N0, P.O. Box 323, 779 Pidcock Road
Ph. 250-285-3715
Music to sooth the troubled soul
Victoria, V8X4H8, 4494 Cottontree Lane
Ph. 250 380 6796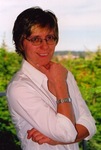 Author, storyteller, freelance writer
Victoria, V8Y 1V4, 5675 Wellsview Road
Ph. 250-658-5448 oder 250-658-5448
graphic books
Victoria, V8V 4L9, 1-27 Moss Street
Ph. 385 7824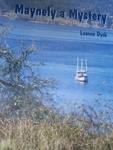 novelist, fibre artist
Mayne Island, VON2J0, 291 Wood Dale Drive S21, C4
Ph. 250-539-5625
Katherine Palmer Gordon is the author of six non-fiction books and a freelance writer, contributing to publications such as Canadian Geographic, BC Business, British Columbia Magazine, Focus, Action Asia and North and South among others.
Gabriola Island, V0R 1X5, 1463 Trillium Way
Ph. (250) 247-7285
International award winning artist, Patricia Banks is inspired by the magnificence and splendour of the natural environment. Patricia shares her special connection to the land and the sea with others through her detailed acrylic paintings.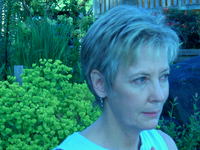 author/editor
Low Brow Indie Outsider Skate Punk artist and teacher
Nanaimo, V9r 6r4, 1047 Old Victoria Rd
Ph. 250 755 6999
More than 100 artists have made Quadra Island their home. On the first weekend of June every year, some 30 artists open their studios for the annual Artists Studio Tour. Website features a complete listing of artists, musicians, writers and healing arts.
Quadra Island, V0P 1N0, Box 166, Quathiaski Cove
Ph. (250) 285-3101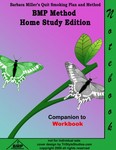 MAKING QUITTING EASIER THAN THOUGHT POSSIBLE
BC, Canada, Victoria
Ph. 1 866 383-9087 oder 250 383-9087
Summer music camp for aspiring and semi pro songwriters.
Pender Island, V0N2M0, PO Box 135
Ph. 250.629.6028
Okanagan Artists, River Lewis, Canadian Art, BC Art
David V. Smith enjoys all subjects relating to the worlds of aviation and seafaring. Having worked in both areas. He strives to achieve realism while drawing out the beauty to be found in those areas of human invention!.
Victoria, V8N 2Y8, 2081 Ferndale Road
Ph. 2504777787
Song Spinner, Pauline Le Bel, Bowen Island
Pauline Le Bel, is a Bowen-Island based singer, songwriter, Emmy-nominated screenwriter, award-winning novelist, pianist, poet and vocal teacher, whose work integrates art, science, nature and spirit
Bowen Island, V0N 1G0, Box D-70
Ph. 604-947-0907
SoulSpeak Studio - Mixed Media & Fibre Art by Shena Meadowcroft
Gabriola Island, V0R 1X1, 235A Ricardo Road
Ph. (250) 247-9354