Aboriginal Creeations, Nancy A. Luis, Vancouver
Aboriginal Artist
Vancouver, V5H 1S7, 3132 East 28th Ave
Ph. 778 888 2797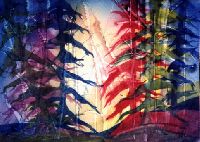 Nadia Shworan's preferred medium is watercolours and her subjects include flowers, landscapes and still life. Besides being an artist Nadia is a fiction writer and speaker.
Nanoose Bay, V9P 9J3, 3053 Dolphin Drive
Ph. (250) 468-5860
BaffleGab Fine Art Gallery, Betsy Symons MA, Qualicum Beach
Ptgs for sale/ classes in drawing oil watercolour as well creative writing: poetry.prose/memoirs short fiction beginning the novel
Qualicum Beach, V9K 2H7, 671 Beach Road, Studio 108
Ph. 1-250-752-5299 oder 1-250-752-5299
artist and writer
Victoria, V8P2C1, 1145 Rock St
Ph. 250 415 6130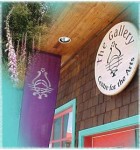 The Bowen Island Arts Council is a non-profit society dedicated to supporting and promoting arts and culture on Bowen Island. BIAC runs The Gallery at Artisan Square, a multi-use facility featuring exhibits of mainly local artists.
Bowen Island, V0N 1G0, P.O. Box 211
Ph. 604-947-2454 oder 604-947-2454
The Coast Collective at Esquimalt Lagoon will be a dynamic, exciting centre promoting local art and culture. A destination for tourists and local residents alike, the elegant gallery and gift shop will showcase the best work of Island artists, young and o
Colwood, v9c1y8, 3221 Heatherbell Rd.
Ph. 250-391-5522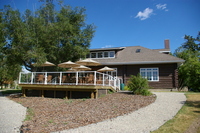 Pynelogs Cultural Centre & Art Gallery - home of the Columbia Valley Arts Council
Invermere, V0A 1K0, 1720 - 4th Avenue, Box 2345
Ph. 250.342.4423
Arts & Cultural Organization
Courtenay, V9N 2G8, 440 Anderton Ave,
Ph. 250-334-2983
Fine arts in oils and acrylics. Author.
Haiku, Tanka, Blank Verse Poetry
Gabriola, V0R 1X7, 3085 Mander Rd
Ph. 250 247-0014
Darlene Gait, Shawnigan Lake
Paintings and Poetry by First Nation's artist Darlene Gait. She is recognized internationally, her art is exhibited and held in private and public collections and her limited edition Giclees and prints are sold in galleries worldwide.
Shawnigan Lake, V0R2W0, P.O. Box 40
Ph. 1 800 519 1222 oder 250 743 1222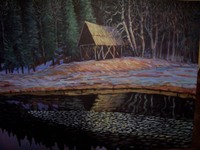 TOM GODIN - Artist Art inspired by daily birding walks through the Cariboo.
BC, V0K-2E3, 5725 Horse Lake Rd., 100 Mile House
Ph. 250-395-1351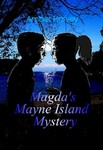 books for teens and young readers, design and crochet hats
Mayne Island, V0N 2J0, 540 Club Crescent
Ph. 250-539-5436
Historical Travel Guides to British Columbia's West Coast
Salt Spring Island, V8K 2K4, 116 Perdue Road
Ph. 250-537-5996
Roy Innes, author of Murder in the Monashees and West End Murders published by NeWest Press, Edmonton.
Maleko Jodon, Visual Artist specializing in Sculpture, Author
Vancouver, V6H 4J6, 103-1496 Cartwright Street, PO Bx 14320 Granville Island
Ph. 778.231.4559
Visual Artist, Therese Lydia Joseph, North Vancouver. Acrylic and Mixed Media Paintings. Workshops, Classes and open Studio for ages 8-12, teens and adults.
Artist / Photographer / Instructor
Courtenay, V9N 7M5, 1610 Dingwall Street
Ph. (250) 703-0350
Kathy Page, novelist and short story writer living on Salt Spring Island.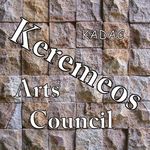 Keremeos and District Arts Council is an umbrella charitable organization with a mandate to support and encourage the Arts, Cultural Diversity and Heritage in the Similkameen Valley.
Keremeos, V0X1N6, 18 -1770 Hwy 3a
Ph. 250-499-0007