Meadow Lake existiert schon seit den frühen 40iger Jahren. Unsere Seen bieten dem Angler Fliegenfischen oder Spinnfischen nach den berühmten, extrem kämpferischen Kamloops Forellen, deren Fleisch wie Lachs schmeckt.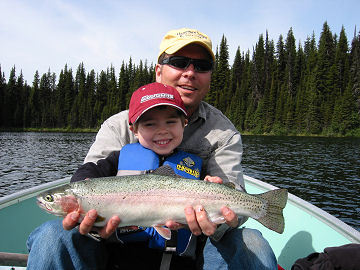 GenieÃčen Sie Deutsch-Kanadische Gastfreundschaft. Und das bieten wir Ihnen für Ihren Angelurlaub: Unterbringung, Boote, das Säubern, Räuchern oder Einfrieren Ihres Fanges, köstliches Frühstück, Lunchpaket, opulentes Abendessen und auf Wunsch Transfer von und nach Little Fort, alles für einen Preis.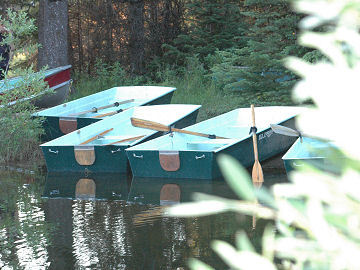 Wir haben Ruderboote an zehn unserer Seen. Wenn Sie Ihr Pontoon oder Float Tube mitbringen, dann können Sie unsere einsamen catch-and-release Seen befischen.
Und am Abend entspannen Sie nach einem Gourmet-Abendessen am Lagerfeuer und tauschen Anglerlatein aus.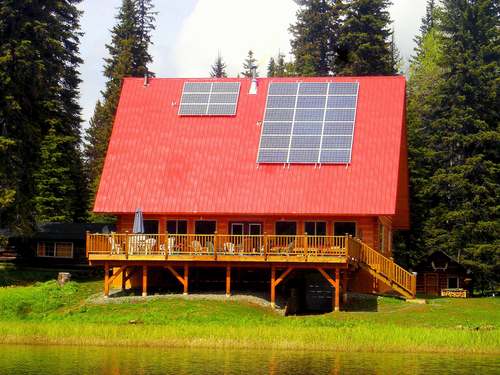 And here it is: The new Lodge, here you'll find hot showers and flush toilets. Breakfast and dinner is served here there is WIFI, a lounge with comfortable leather couches and recliners. The huge windows let you soak in the beautiful view come rain or shine.