Steveston Walking Tour
Date:
Samstag Mai 18, 2013
Time:
10:00am - 12:00pm
Ort: Burnaby
(Kategorie: Tours)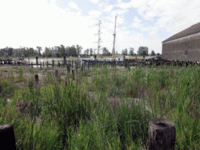 Saturday, May 18, 10am-12pm
Tour starts at Kuno Gardens at Garry Point Park, Steveston
Fee: $10 members / $15 non-members (tickets go on sale April 1)
Join long-time Steveston resident Kelvin Higo on a special walking tour of this unique Japanese Canadian community. Learn the history of Stevestonís prosperous fishing industry and the past that affected so many in the Nikkei community.
The tour covers a 4km distance and will take approximately 2 hours. Participants should wear comfortable shoes and clothing, and be able to walk the full distance.
A maximum of 20 people may register. The tour will be cancelled if registration is lower than five people. Pre-registration and payment are required, and the tour will take place rain or shine!
Kontakt Info:
Location:
Kuno Gardens, Garry Point Park, Steveston