R. J. Haney Heritage Village and Museum is a 40-acre park owned by the City of Salmon Arm.
Salmon Arm, V1E 4P7, 751 Highway 97B NE
Ph. 250 832 5243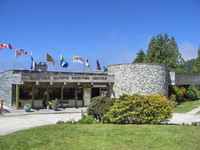 Come Experience the Magic of BMSC
Bamfield, V0R 1B0, 100 Pachena Road
Ph. (250) 728-3301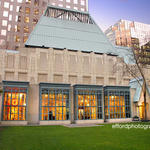 Downtown Vancouverís public gallery named after the acclaimed Haida artist Bill Reid. Home to the Simon Fraser University Bill Reid Collection and changing exhibitions of contemporary Aboriginal Art of the Northwest Coast.
Vancouver, V6C 2G3, 639 Hornby Strteet
Ph. 604-682-3455
Situated in the historic Fructova Schoolhouse, The Boundary Museum is proud to feature exhibits about our local Doukhobor, agricultural, environmental, mining, and pioneer history. The Community Archival collection is located at G.F. City Hall on 4th St.
Grand Forks, V0H 1H5, 6145 Reservoir Road
Ph. 250-442-3737
BRITANNIA MINE MUSEUM
Britannia Beach, V0N 1J0, PO Box 188
Ph. 1-800-896-4044 oder 604-896-2233
Chase & District Museum & Archives
Chase, v0e1m0, 1042 Shuswap Ave., P.O. Box 160
Ph. 250-679-8826 oder 250-679-8847
Military Aviation Museum and Reference Library
Lazo, V0R 2K0, P.O. Box 1000, Stn Maiin
Ph. 250 339-8162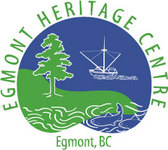 Egmont Heritage Centre
Egmont, V0N 1N0, 6671 Egmont Rd.
Ph. 604-883-9994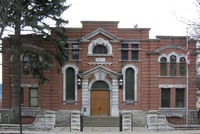 The Grand Forks Heritage Centre
Grand Forks, V0H 1H0, 524 Central Avenue, PO Box 2140
Ph. 250-442-2211
Haida Heritage Centre at Kaay Llnagaay
Skidegate, V0T 1S1, 2 Second Beach Road, P.O. Box 1523
Ph. n/a oder 250-559-7885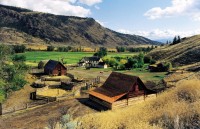 Historisches Rasthaus und Schuswap Dorf
Cache Creek, V0K 1H0, P.O. Box 878, Junction Hwys. 97 & 99
Ph. (250) 457-9722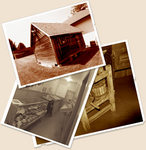 Lake Country Museum tells the story of the communities of Lake Country. With over 3000 artifacts, there are exhibits to interest all ages. Located in tranquil Okanagan Centre Park, across from public beach access, the Museum is a perfect picnic location
Lake Country, v4v2j7, 11255 Okanagan Centre Road West
Ph. 250-766-0111
The Museum at Campbell River is the largest regional museum on Vancouver Island.
Campbell River, V9W 4Z9, 470 Island Highway
Ph. (250) 287-3103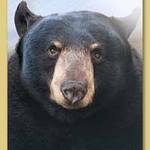 The North Island Wildlife Recovery Centre cares for the well-being of Vancouver Island wildlife. Part of what we do is: Rehabilitation of wildlife, educational programs, guided tours, opportunities to view wildlife, especially raptors and black bears.
Errington, V0R1V0, 1240 Leffler Rd.
Ph. 250 248 8534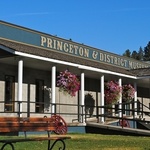 Princeton Museum
Princeton , V0X 1W0, 167 vermilion ave, PO BOX 281
Ph. 250-295-7588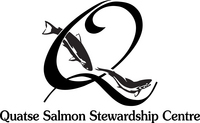 Leap in to Salmon's World! Visit the Salmon Centre and experience the unique displays in our interpretive gallery. Take a guided tour of a working Salmon Hatchery. A fun and educational experience for all ages!
Port Hardy, V0N 2P0, 8400 Byng Road, PO Box 1409
Ph. 250 902 0336
All Aboard
Revelstoke, V0E 2S0, 719 Track Street West, P.O. Box 3018
Ph. 1-877-837-6060 oder 250-837-6060
A beautifully restored heritage home in Vancouver's West End
Vancouver, V6G 1J6, 1415 Barclay Street
Ph. 604-684-7040
Explore the heritage, culture and natural history of the southwest coast while enjoying the scenic beauty along Highway 14 from Sooke to Port Renfrew
Sooke, V9Z 1H7, PO Box 774, 2070 Phillips Rd
Ph. 250-642-6351
Heritage Museum
Keremeos, V0X 1N0, 406 , 6th Avenue
Ph. 250-499-9295