Original Watercolour and acrylic landscape paintings for sale at the Mountain Station Home Studio of Sandra Irvine
Nelson, V1L 2J3, 1430-Mountain Station Road
Ph. 250-352-7230
Decorative and Functional Porcelain
Victoria, V9C 3Z4, 4283 Metchosin Rd.
Ph. 250 474-2676
Decorative Porcelain and Glaze Paintings
Victoria, V9C 3Z4, 4283 Metchosin Rd.
Ph. 250 474-2676
Visual Art: Large and small, bold and subtle - beautiful oil paintings express Lee (Lowther) Kergin's continuing exploration of colour and mood.
Victoria, V9C 1Y1, 3339 Hockering Rd
Ph. (250) 478-6293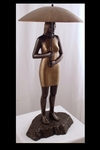 1 Of A Kind Sculpture - Shores Sculpture & Design
1st Nations West Coast Native Art, Street Carver Dennis Rose I sell and carve my art on the streets of Vancouver. You can choose from carved cedar feathers, pendants, placques and sculptures. Ask me to carve you something and come back later to pick it up
Vancouver, V6E 1A9, Robson Street
Ph. (604) 719-1325
Fused and painted glass art for domestic or architectural uses
Gabriola, V0R 1X2, 1090 Sansom Road
Ph. (250) 247-7925
Custom jewelry designer
Vancouver, V6B 3Y8, P.O. Box 3661 MPO
Ph. 877-717-7226 oder 604-872-8226
Woodblock Printmaker - Studio Open by appointment
Sidney, V8L 5J7, 11435 Hawthorne Pl
Ph. (250) 655-0600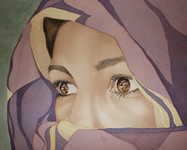 Pet & People Portrait Artist - offering commissions, original artwork and workshops
Coquitlam, V3K 3H8, 1113 Dansey Ave
Ph. 604 837 8950
A Woodside Design GALLERY, Alissa Woodside, Okanagan Valley
Unique Art...and Crafted Locally!!
Kelowna, V1Y 1P5, 1561 Pandosy St
Ph. 1-250-862-3817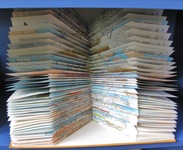 Vic West Art Quest, studio tour, sculpture
Victoria, V9A7R3, 21 - 791 Central Spur Road
Ph. 250.595.6161
Aboriginal Creeations, Nancy A. Luis, Vancouver
Aboriginal Artist
Vancouver, V5H 1S7, 3132 East 28th Ave
Ph. 778 888 2797
Above the Banister Studio, Cyndee Banister, Kelowna
Oil paintings that bring new perspectives to the world. Original artwork that carries strong emotional energy to connect artist and viewer. 10+ years sharing my vision. Commissions on request.
Kelowna, V1X 8B5, #2 820 Mckenzie Rd.
Ph. 250 765 0069
Abstract Artist
Victoria, V8P5L6, 1218 Hopkins Place
Ph. 250 704 1157
Abstract Paintings, Ira Hoffecker, Victoria
Still life paintings in oil. Classical Realism with a contemporary edge.
Landscapes / portraits / murals / trompe l'oiel
Victoria, V8R 6J5, 1928 Beach Dr.
Ph. 250 592-7158
British Columbia landscape artist Deborah Borsos lives and works in the remote northern end of the Kootenay Lake Valley in southeastern British Columbia. She works mainly in pastel on sandpaper. Cards and magnets of her images also available.
Argenta, BC, 1287 Mountain Rd
Ph. 250 366-4325
Unique mixed media and acrylic paintings, as well as a line of hand-painted art glass plates and vases.
Victoria, V8N 4G3, 3903A Cadboro Bay Road
Ph. (250) 383-1939